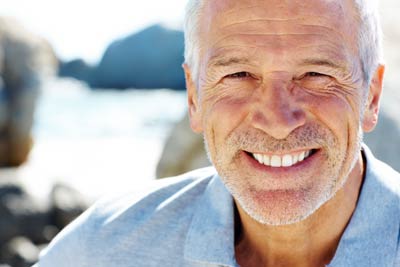 Since when can a dentist looking in your mouth identify risks for a heart attack? Since the American Academy of Periodontology released research linking gum disease to heart attacks.
But a heart attack isn't the only risk factor associated with gum disease. According to the Academy of General Dentistry, 90% of systemic diseases have oral manifestations.
Recent research has also linked gum disease to an increased risk of:
Stroke
Some cancers, including pancreatic cancer
Rheumatoid arthritis
Complications in controlling blood sugar levels in diabetes
Pre-term birth
Low birth-weight babies
And other serious health conditions.
A Common Disease
Chances are, you're at risk. Gum disease is one of the most common infections – often more prevalent than the common cold. According to the National Institute of Dental and Craniofacial Research (NIDCR), part of the National Institutes of Health (NIH), four of every five Americans suffer from some form of gum disease.
With a simple exam, a dentist with experience in periodontal health, like Dr. Glenn Fortner, can diagnose periodontal (gum) disease. In fact, a periodontal exam should be part of your regular check-ups and cleaning appointments.
Symptoms
Dr. Fortner can diagnose gum disease quickly and comfortably, but you might be aware of problems before you step foot into the dentist's office. Common symptoms of gum disease include gums that bleed when you brush or floss; pus between the teeth, bad breath, or swollen, red gums. But sometimes, there aren't any signs of the disease at all.
Treatment Options
But there is good news. With advanced techniques and technologies, gum disease is treatable – even reversible. Dr. Fortner utilizes a state-of-the-art ultrasonic scaler that uses oscillating sound waves to gently vibrate the tartar away from your teeth above and below the gum line. It's so gentle that it can even be used to administer deep cleaning and gum therapy, many times without the need for anesthetic.